Our company's laboratory is outfitted with technological equipment for the selection, cleaning and cutting of herbs.
In our laboratory, we process, select and transform the dried herbs, scrupulously following all the parameters set by the HACCP system, using sophisticated machines that ensure our customers get a high quality product.
All our dried herbs can be requested in different types of cuts (herbal tea, leaves, filters etc…) according to the needs of the buyer and the intended use of the product.
.

The Air Separator
The first phase of processing cleans and sifts the dried herbs.
These are then loaded onto a conveyor belt and run through a vibrating screen that separates the leaves from the stems.
The machine continues the selection process to obtain the type of desired cut, ensuring a uniform size throughout the product.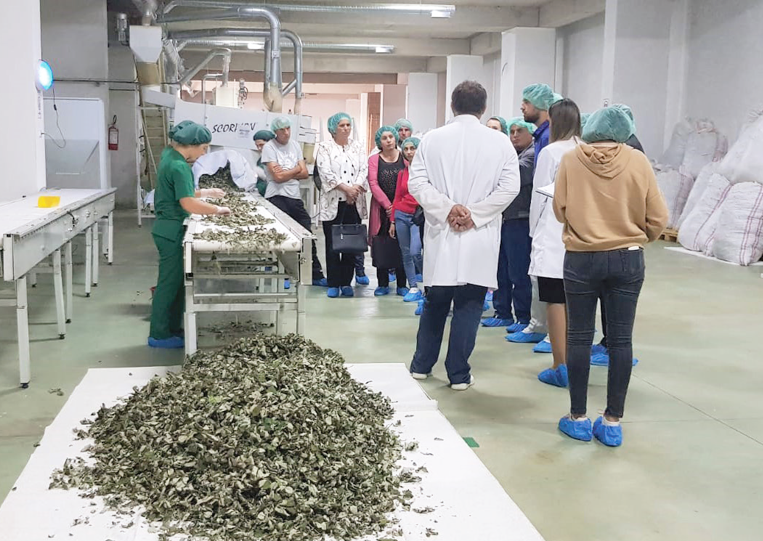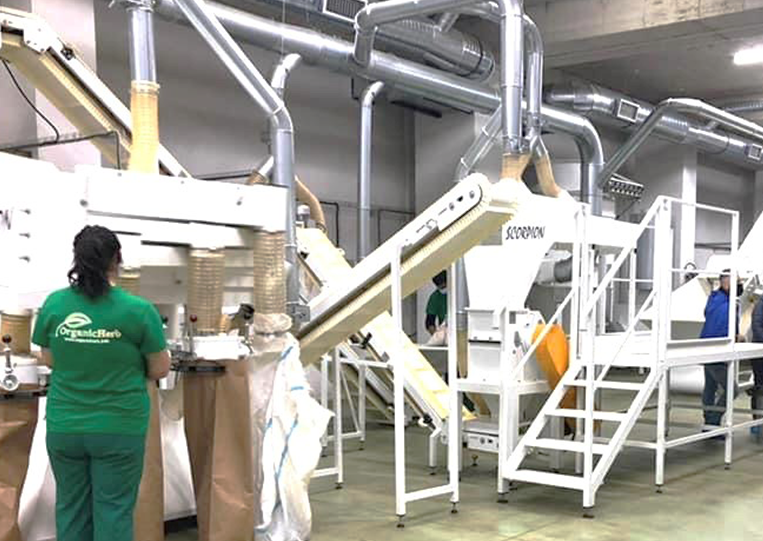 Unlike traditional companies, we run the final product through another cleaning and refining process.
By using an air separator, we eliminate all the residual impurities in the herbs, including fine dust, seeds and small stems, and are left with a high quality product and a concentration of the organoleptic properties of the plant.



Wrapping and packing

Our company has a special area dedicated to wrapping and packing. The processed herbs are stored in spaces where the temperature and humidity levels are constantly controlled.

The products can be ordered in various sized packs: in paper or polypropylene sacks and in amounts ranging from 1kg to 400kg per species. Express couriers are used for a quick delivery.